Company Name: Yoshino Gypsum Co.,Ltd
Date Founded: March 2, 1937

Head Office: Marunouchi, Chiyoda-ku, Tokyo, Japan

Representative: Mr. Eisaku Sudo - President Director

Market share: about 81% of the market in Japan (2015)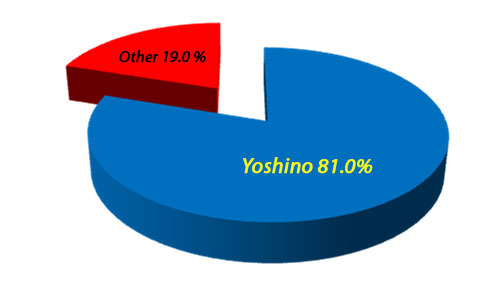 Yoshino Gypsum is a Japanese brand with more than 120 year-old history of manufacturing the constructing material from gypsum. With our experienced techniques throughout our long history, we are confident to be capable of world-top producing speed, to make high quality and stably-produced products.
With world level 20 factories located around Tokyo areas, and 31 sales offices covering all over the country, we can provide the most helpful customer care support. We also have our own product showrooms, exhibition and training facilities, research and development base,...
We have been certified for the quality standards ISO 9000 and the environmental management standards ISO14001, we always try to be environmental-friendly in our manufacturing.